"How did we get to that cool section of road with the rolling hills past the hunting club?"
"What was the route we did on vacation last year?"
"How did we get out to that waterfall on that group ride last summer?"
"When was the last time I rode that section of gravel way north of town?"
"How did I get back to main roads after that river crossing?"
Connect with Strava™ to Find That Ride to answer these questions and more!
Find That Ride allows you to see all of your previous Strava activities on a single map. You can filter to find a specific activity, and then can link back to the activity you found on the map to reproduce that ride.
---
Browse an interactive map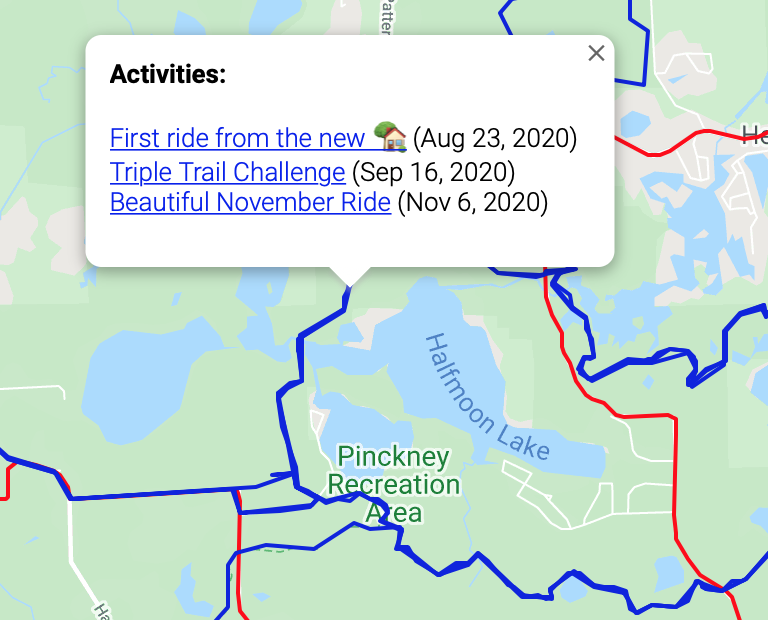 Find That Ride populates a map with all of your activities and Strava routes, allowing you to browse and click on specific activities to link back to their original Strava page.
Filter your map
Find That Ride gives you tons of filters to help you find that specific activity you're looking for! Filter your map by activity type, month/year, distance, elevation, bike used, if you were on a group ride, and more! Easily navigate around the remaining activity to find exactly what you want!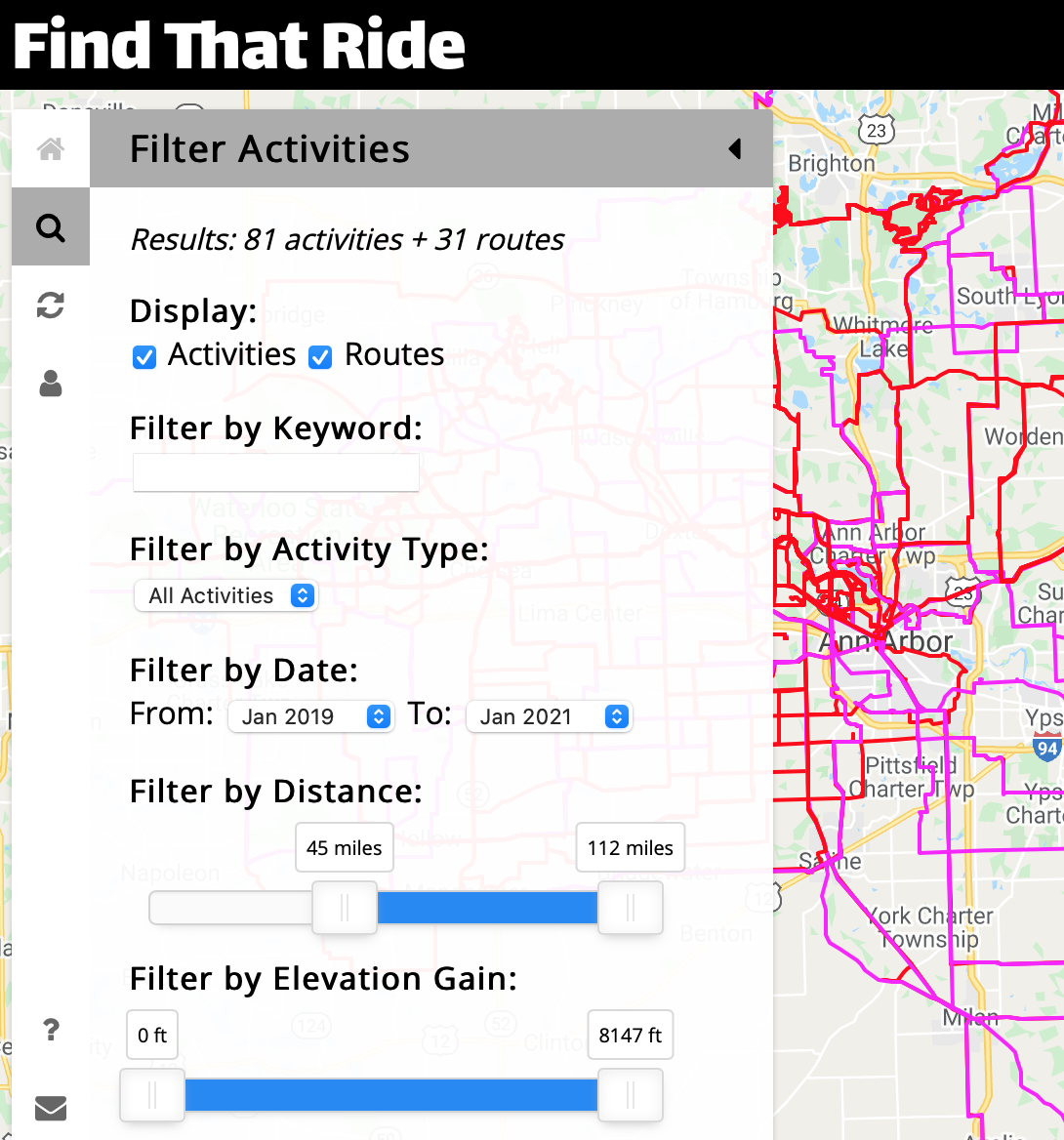 See all your Strava routes in one place
Find That Ride also downloads your Strava routes and can display them with your activities. All the same filters are available on routes, so you can quickly find that route you created a long time ago!
Routes are only available for premium members. Learn more about becoming a premium member once you connect your Strava and begin using the site.
---
Getting Started
Want to see everywhere you've been? To start, you first must connect your Strava account using the button below so we can import all of your activities onto the map!
The first time you connect to Strava, you'll be asked to give permission for Find That Ride to access your activities.
Please keep all permissions checked on the authorization page!